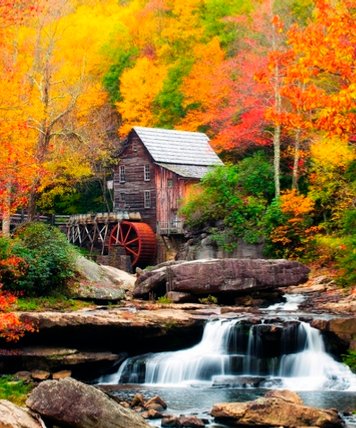 Four good reasons as to why you don't want vegitation to close to your home.
1. Roots and foundations do not mix well.
2. Overgrown vegitation can cause damage to your siding.
3. Tree limbs can damage gutters and your shingles.
4. Tree leafs love to fill your gutters.
Important tips on how to avoid wood rot and damage to your trim, fascia and soffitt's.
1. Make sure you have a proper drip edge or flashing.
2. Make sure you maintain the material with paint or sealant.
3. Make sure your gutters are clear of debris and working correctly.
Is it time to upgrade or update your HVAC system. Here are a few helpful tips on hiring the right company for the job.
1. Make sure you get multiple estimates, you might save up to $2,000 between companies.
2. Is your sales represenative professional, was he or she prepared and on-time.
3.Did he or she take measurements, if not you might want to re-consider hiring them.
4. Did he or she verify that you have adequate ductwork to support your new system.
5. Did your professional verify if you have adequate power / amperage to operate the new system.
6. Do your research on who you invite to your home. Check them out on every possible resource you can.
We hope this article proves to be helpful.
RTD Home & Building Inspections
FAQ
Do you do repairs or recommend contractors?

No/Yes RTD Home Inspectors are certified home inspector experts and we are not in the contracting or construction field. Our job is to identify any possible problems and give advice. We do however offer refferals to contractors in that field.
Do you provide a warranty on your building inspections?

No. RTD Home Inspections do not provide unlimited or limited warranties or guarantees. However, most newer buildings should have some type of warranty from the builder. We recommend the buyer review the builder warranty prior to closing. We also strongly recommend that the property is fully insured for water damage, fire, theft, structural, etc.
Can you provide images or video?

Yes, photos are included in all home and commercial inspections at no additional cost.

Will we get a written report?

Yes. A comprehensive written inspection report will be available within 24 hours upon the completion of the inspection. PDF version of the report is also available by email upon request.

In the event I have concerns prior to closing, can I contact the inspector?

Yes. Your RTD Home Inspector can be reached by phone, 7 days a week.
Winter weather is on it's way. Has your chimney been checked lately. According to the CSIA chimney safety institute of America over 25,000 chimney fires happen each year in the United States. Please have your chimney looked at before use. Have a safe winter and Happy Holidays!
Proud to offer Home Inspections, Termite Inspections, Radon Testing, Mold Testing, Gas line leak detection, Well & Septic inspections and Commercial Building Inspections. In Crooksville Ohio Zanesville Ohio Coshocton Ohio Frazeysburg Ohio Nashport Ohio Cambridge Ohio St Clairsville Ohio New Lexington Ohio Corning Ohio Columbus Ohio Reynoldsburg Ohio Pickerington Ohio Grove City Ohio Athens Ohio Lancaster Ohio Gahanna Ohio Westerville Ohio Logan Ohio South Zanesville Ohio Newark Ohio Utica Ohio Canal Winchester Ohio Dresden Ohio Mcconelsville Ohio Dublin Ohio Caldwell Ohio New Concord Ohio Worthington Ohio Gratiot Ohio Heath Ohio Hebron Ohio Buckeye Lake Ohio Somerset Ohio Pataskala Ohio Gratiot Ohio Easton Ohio Polaris Ohio Stockport Ohio New Philadelphia Ohio Dover Ohio Mount Vernon Ohio and all surrounding areas.